Help girls manage their monthly cycle comfortably and discreetly
Posted by Francesca Rutherford on Tuesday 11th October 2016
Help Encourage More Girls To Continue Their Education By Providing Them With A Sanitary Pack
Click on the video above to learn about our partner Dignity Period

Video credit Dignity Period. Photography Joni Kabana
Just £5 helps give a teenage girl her dignity back.
As a father and grandfather of girls I know that growing up can be a difficult time, balancing the demands of school, friendships and family with becoming a young woman.
In the 21st century it is difficult to imagine that simply becoming a woman means being unable to attend school. That is why I am turning to you, a loyal supporter of Ethiopiaid, to ask for your help.

Imagine being in school and starting your period, feeling panic and fear, not knowing what is happening to you. The sad truth is that there is little support for menstruating girls in rural Ethiopia. This important step into adulthood is not openly talked about and often misunderstood. The first time many girls learn about their periods is by having them.

In the Tigray region of Ethiopia 98% of girls lack access to sanitary products which are expensive and difficult to find. Girls are forced to use whatever materials are available such as grass, leaves, old rags or nothing at all.

Unfortunately menstruation remains a taboo topic and is seen as a source of shame, a reality faced by so many young girls.

Many girls are afraid to go to school during their period where they can face ridicule from their classmates. In addition, most schools have inadequate, if any, toilet and washing facilities. As a result, some girls drop out altogether, missing their chance to create a better future for themselves.

I know that we can transform the lives of young girls and that is why I am asking for your support again.
Perhaps you are wondering how your gift could make a difference. The answer lies in our new partner, an organisation called Dignity Period. Dignity Period focuses on changing attitudes to menstruation in Tigray schools and communities, supporting girls to stay in education. Working with a local enterprise, which employs more than 50 local women, they produce and distribute reusable sanitary packs which include soap, pads and underwear.

Each sanitary pack costs just £3 to produce.

Young women are each given a pack so that they can manage their monthly cycles discreetly and are able to stay in school. So far over 7,000 girls have received packs but there are approximately a further 12,000 girls who we want to reach by 2017.

A donation of £45 can supply 15 girls with a menstruation pack. Please join me in giving £45 today to help transform the lives of girls.

Thank you so much, from all at Ethiopiaid and our local partners, at this important time.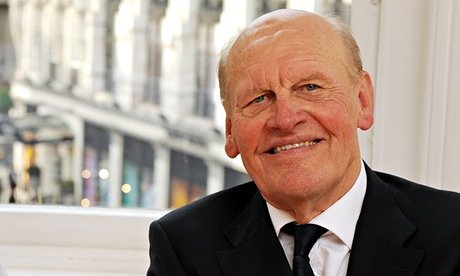 Sir Alec Reed
Founder