Hester's Next Challenge -
Posted by Francesca Rutherford on Tuesday 18th December 2018
Hester's Next Challenge -
Last year Hester challenged herself to do 100 sports in 100 days to raise funds for her Visually Impaired Ski Racing Team. This coming year Hester is undertaking a fundraising challenge to raise awareness, support and provide specialist equipment for the Mekele School for Blind Children in Ethiopia.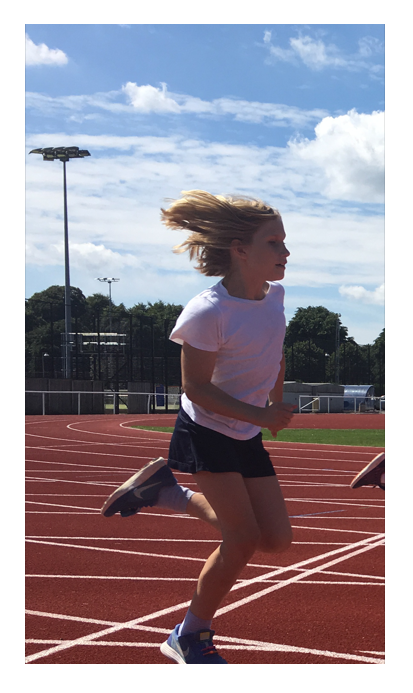 .
.
Hester is a severely visually impaired 11-year-old girl local to our offices in Bath. Diagnosed blind as a baby Hester has never let her visual impairment hold her back.
She works hard to maintain high academic standards at school, loves to sing, play the piano and hang out with her friends. Hester is also an alpine ski racer, a very able blind athlete, who hopes to represent GB in the winter Paralympics in the future. She trains with Precise Racing VI team and is part of Bath University's Future Athletes development programme.
Hester and her ski coach (Charlotte Evans MBE Gold Medallist Paralympic Alpine Ski Race Guide) are planning to take part in the Women First 5K Run in Ethiopia on Sunday 10th March 2019. This will be a return to guiding (albeit on rather different terrain) for Charlotte who will be taking on the role of guiding Hester during the run. Charlotte shot into the record books at the Sochi Paralympics in 2014 guiding Kelly Gallagher to Britain's first Alpine Skiing Gold medal.
She was the first professional athlete guide and is committed to ensuring that young visually impaired athletes have the opportunities necessary to reach their full potential.
Hester and Charlotte will take part in The Women First run which was started in 2004 to recognize the achievements of Ethiopia's great female athletes and to support the broader changes regarding the role of women in Ethiopia's economic and social life. The women first race has grown to be the biggest women only race in Ethiopia and one of the biggest in Africa. This race is timed to mark the international women's day (March 8)
Hester's particular concern is to raise awareness and funding for the Blind School in Mekele which is supported by Ethiopiaid. Having the benefit herself, throughout her school life, of specialist support from the Bristol Sensory Support service who provide braille teaching, resources, and technology as well as having the personal support of wonderful teachers and teaching assistants Hester hopes that she can help to make the educational life of the children in Mekele school for the Blind as rewarding and successful as it can be.
Hester says "I love school and I want other blind children to have the same opportunity to learn and play that I have had" "I am very lucky and have had some wonderful teaching in school and in sport. I feel that, if I put the effort in, I can do anything that I want to do. I hope that by bringing specialist equipment and supporting the school in Ethiopia more blind children will be able to fulfil their hopes and dreams too."
Without education the lives of the blind are extremely limited across the world. A good education is the only way a blind child can hope to access an independent adult life either financially or socially. Hester has the ambition to go to university and lead a successful and independent life. This is also the ambition of the blind children of Mekele School. Sharing these hopes and dreams, and knowing how important they are, Hester wants to help and support the children of the Mekele Blind school to reach their goals.
.
To launch this challenge and start the process of raising awareness and funds for Mekele School for the Blind and Ethipiaid Hester is organising a concert on Saturday 19th January 2019 at Bathwick St Mary's church in Bath from 6.30 - 8pm. Bath Choral Singers will perform a variety of choral and operatic pieces by candlelight. Tickets £15 available on the door from 6pm. It promises to be a lovely evening concert with a glass of wine (or soft drink) included in the ticket price.
.
Support Hester by visiting her Just Giving Page.