Mar 2017
THE FORGOTTEN GRANDCHILDREN OF ADDIS ABABA
Posted by Francesca Rutherford on Wednesday 29th March 2017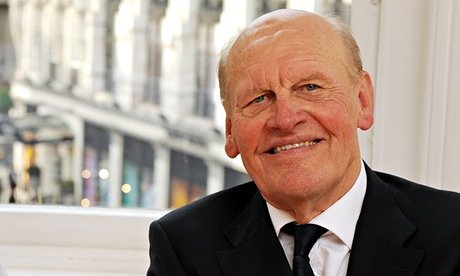 As a Grandfather I have been blessed over the years with the arrival of many grandchildren. I've watched them take their first steps, witnessed their first words and enjoyed seeing them grow into the confident young adults they are today, each supported by loving parents and family. Sadly in Ethiopia there are millions of orphaned children who are not so lucky. Every day is a struggle and the only family left to care for them is an elderly grandparent, themselves destitute and barely able to survive each day.
The impoverished elderly are the forgotten ones. The boys and girls who rely upon them are some of the most vulnerable in society.
Ethiopia has one of the largest populations of orphans and vulnerable children in the world. Five and half million children, around 12% of the total child population, are orphans or vulnerable children. Poverty, disease, malnutrition, armed conflict, recurrent drought and food shortages are all responsible factors.

Grandparents can suddenly find themselves caring for grandchildren. Grieving for the loss of their own children, they face the responsibilities of providing for the young, stretching meagre meals to feed more mouths and begging so that they can give their grandchildren some sort of education. Meeting their own daily basic needs is difficult enough let alone providing for children.

Many elders have to survive on just 23p a day.
Lack of medical care means elders suffer chronic health conditions. Ethiopia has over 4 million people over the age of 60. Without the availability of a state pension the only way to survive for many is to live and beg on the streets.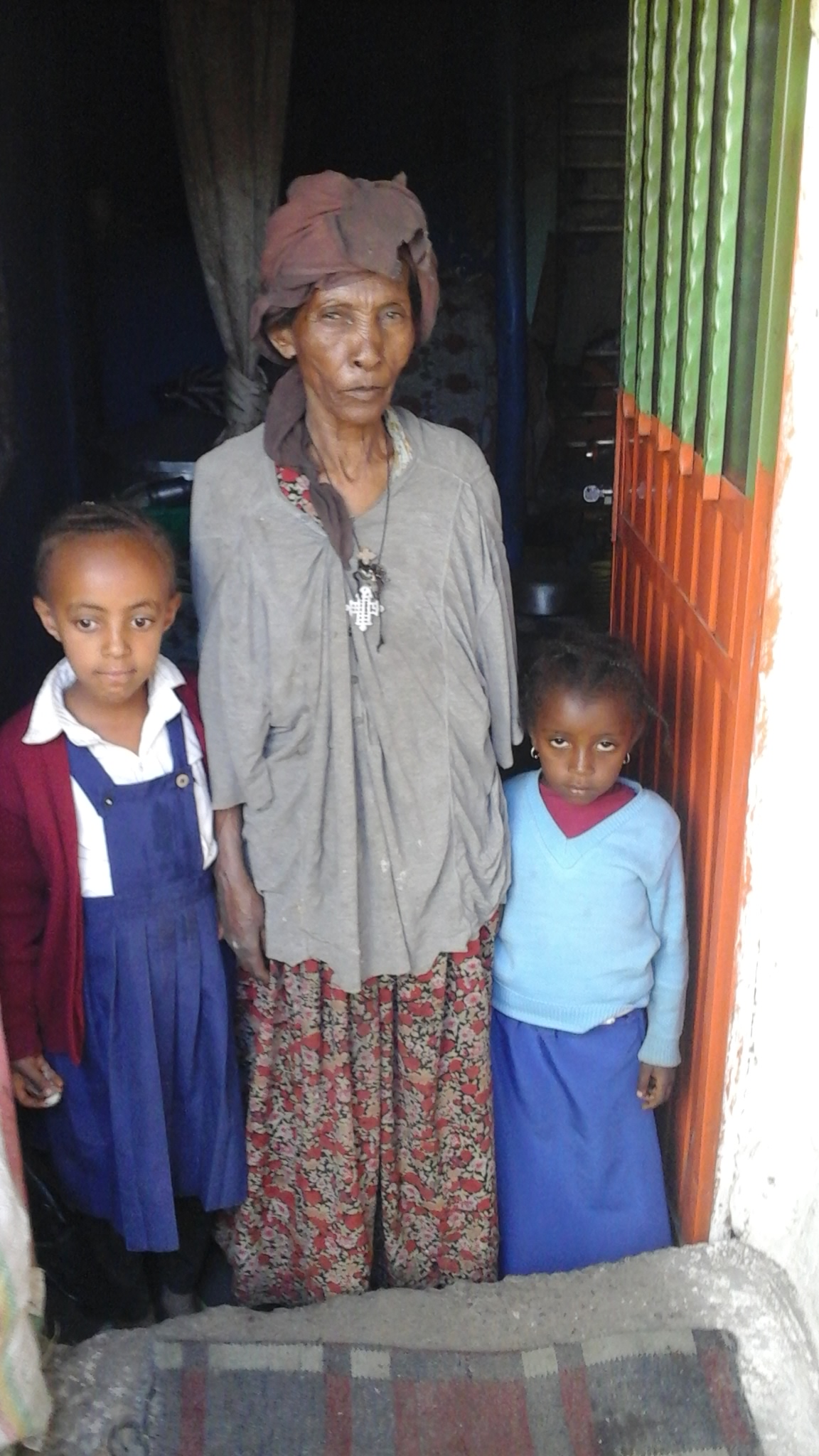 Our partner, The Destitute Elders Welfare and Development Association (DEWADA) support some of the most impoverished and vulnerable elders in Addis Ababa. Each month DEWADA provide 1,071 elders with a monthly welfare payment of 200 Birr (£7). This payment is crucial as it is the only means of buying food, clothing and basic medication. Hundreds of these elders also care for orphaned grandchildren. Sometimes not even one meal a day is possible.
Yedidia, age 7, and Genet, age 4, have lived with their grandmother since the death of both their parents from HIV/ AIDS. Denku had worked as a maid but her arthritis become too painful to carry on. Denku was left with nothing and each day was a fight for survival.
Thankfully Denku found DEWADA. They gave her a small pension so she could feed herself, some medical care to help her arthritis and made her small home more comfortable. However, when Yedidia and Genet came to live with her, it was like taking a step back. Denku was only able to provide one meal a day for herself and her granddaughters. Each day was spent begging on the streets to make a little more money so the girls could be fed too. Denku was desperate, she wanted Yedidia and Genet to have a happy, healthy, childhood and the opportunity to go to school.
Denku struggled on like this for some time until Messih, DEWADA's project co-ordinator, realised her struggle and stepped in to help. Her monthly pension was increased so that she can now feed her granddaughters, send them to school and access health care.
Denku is just one of so many elders who need just a little extra each month to give their orphaned grandchildren hope. Like any grandparent, Denku simply wants Yedidia and Genet to be safe, educated and able to build a better future for themselves.
A regular gift gives security meaning families no longer live hand to mouth. Children like Yedidia and Genet can reclaim their childhoods and have hope for the future. Please consider giving £7 a month to help a child living with a grandparent.
As ever I am grateful for your support, and I hope you will join me in helping grandparents and orphaned children.