Nov 2018
Help women living with obstetric fistula come out of hiding
Posted by Francesca Rutherford on Friday 23rd November 2018

Take a look at our winter newsletter and find out what we've achieved together this year and our plans for our forthcoming 30th anniversary year.
We are delighted to be featured as one of Mumsnet's Guest Campaigns from Wednesday 28th November. Have a look at their page for our campaign here.
Abrehet was married at the age of 12 and pregnant at 14. Being so young, her body wasn't ready when it came time to give birth. She was in labour for days and with no hospital nearby, she had to endure it without any medical help.
When her daughter finally arrived, Abrehet was so relieved to discover that she had survived the traumatic experience - especially when she knew many babies do not.
But her joy was soon cut short. She realised she couldn't hold on to her bladder or bowel anymore. She was incontinent. And one week later, her husband passed away.
It's unimaginable, isn't it? When I think about what I was doing when I was her age, it's hard to fathom how someone so young could go through such horrors, one after another. But this is Abrehet's story. Like thousands of other women and girls living in rural Ethiopia, she experienced an obstetric fistula caused by being in labour for five days. And like the vast majority of these women, she was immediately ostracised by her community because of it.
As a supporter you will know that obstetric fistula is almost entirely preventable - and it's curable. When a woman is in labour for so long, the baby's head compresses on the walls of the bladder and rectum, cutting off blood circulation. Eventually the tissue dies, leaving a hole and resulting in incontinence.
Usually the baby will be stillborn. Many women also experience severe nerve damage that can affect their ability to walk. They can leak urine or faeces, develop a chronic smell and get skin infections from urine burn. But perhaps the hardest part about this condition is that most women are forced to live with the agony and embarrassment alone.
Fistula has a strong social stigma in Ethiopia — 70% of women who develop fistula are divorced by their husbands. Nearly all will be shunned by their community, refused employment or education opportunities, and pushed further into poverty.
Please help us make this senseless suffering a thing of the past by making a generous gift of £45 today.

When Abrehet lost her husband, her cousin took her in and helped to look after her and the newborn baby.
But then, after six years of barely leaving the house due to the shame of her incontinence, Abrehet suffered another cruel blow. Her cousin died, and her extended family forced her to move into town in a small room with her daughter.
"I felt abandoned. I had no money for rent or food and no-one would give me a job," she says. "My daughter wasn't able to attend school because I couldn't afford it. She was forced to look after me, cleaning the urine from my clothes. It was humiliating - I was supposed to be her mother, but she had to take care of me."
"I felt hopeless. I tried to commit suicide by hanging myself by a rope on a tree."
Can you imagine the desperation of this young woman? She was only in her 20s, but she felt as if her life was over. Sadly, this is common for women living with fistula. Many are forced to beg just to feed themselves or their children. Depression and suicide are rife.
But we know there is a solution to this needless suffering and you can be a part of it. £45 will help train a fistula survivor as a Safe Motherhood Ambassador (SMA), educating other women on maternal health and preventing the condition from happening to anyone else.
You see, our partner Healing Hands of Joy (HHOJ) are on a mission: not only are they fixing fistula injuries by sending women to specialist hospitals to be cured — they are also working to fully rehabilitate and reintegrate survivors back into their community. I have visited them several times and I'm left inspired every time. They help women to get jobs, learn new skills and receive counselling to work through their trauma.
Abrehet's neighbour found her the day she tried to take her own life and stopped her just in time. He and his wife befriended Abrehet and offered to help her and her daughter. They told her that the incontinence could be cured and soon after she received surgery to repair her fistula and Healing Hands of Joy trained her as a Safe Motherhood Ambassadors.
By that point, Abrehet had lived with fistula for 17 years — almost two decades living in isolation, in shame and in agony. It makes me so sad to think of all those wasted years; of all the women still in hiding; all of the women who took their lives because of a preventable and curable condition.
I know that we can make fistula a thing of the past and as someone who has always responded to our calls for help, I know you believe it too.
With warmest thanks for all you do and on behalf of all of us at Ethiopiaid we wish you a peaceful Christmas and New Year.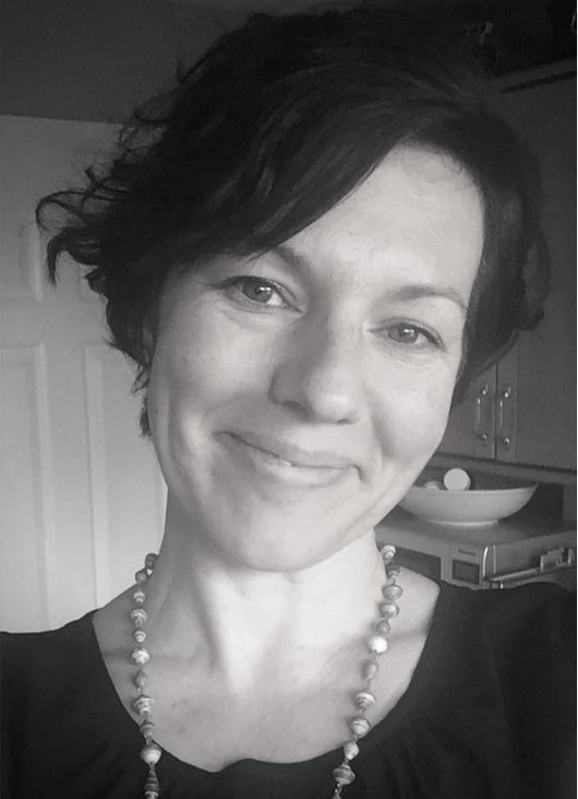 Lisa Cousins
Executive Director
PS: If you are in a position to split your gift over the year by setting up a monthly direct debit for £10, please consider doing so. Knowing that we have committed donations helps our partners plan ahead and
reach more women in need.